Ad hoc reporting enables non-technical people to provide a data-backed answer to a single, specific business question by building a database report. Reports are "ad hoc" because they are created for a single purpose and to answer a specific question.
Ad hoc reports are in contrast to "canned reports," which have a recurring set of specifications and are meant to be reused on a weekly, monthly, or yearly basis.
Ad hoc reporting is typically achieved through building database queries in structured query language (SQL). However, there are many tools that require no knowledge of SQL and work through dropdown menus and drag and drop interfaces.
Many ad hoc reporting tools also have integrated data visualization tools to help the data exploration process. This reduces the reliance on software developers and IT teams for simple data analysis and data reporting.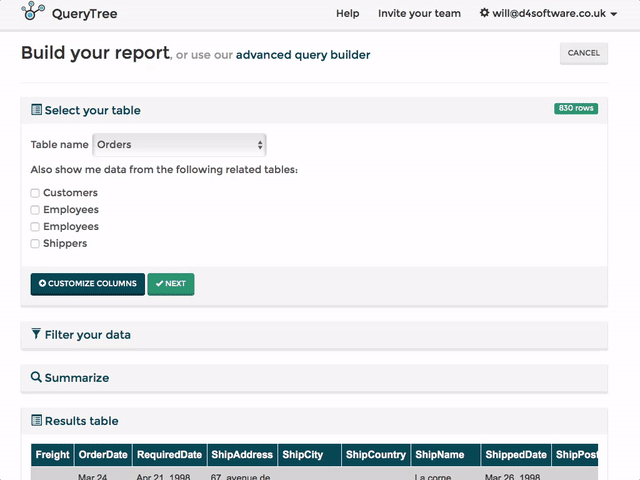 Why do people use ad hoc reporting?
Ad hoc reporting is one of the most useful business intelligence tools for a number of reasons:
Businesses, markets, customers, and products constantly change so the things people need to know can fluctuate on a daily basis. With ad hoc reporting it's easy to quickly find data-driven answers to questions that didn't exist yesterday.

You don't need technical skills, such as coding or knowing SQL, to use ad hoc reporting tools, which means anyone can access a database and build reports from data. This also reduces the workload in big IT departments and stops overreliance on techichal team members in smaller organizations.

Reports can be created on the spot in just a few minutes and data visualizations such as bar and pie charts can be generated instantly, enhancing understanding and highlighting important patterns in data.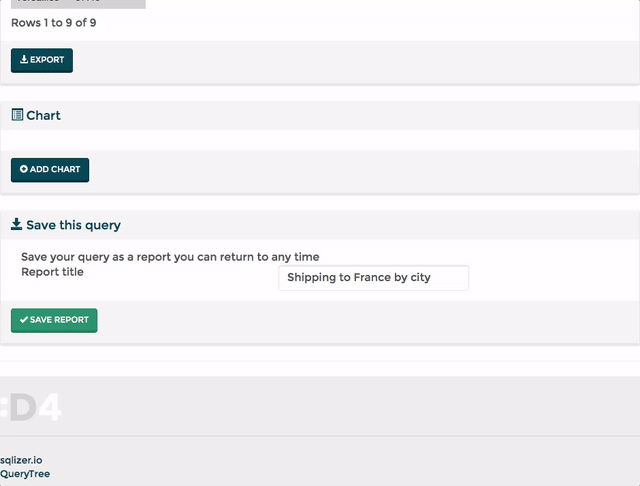 Where is ad hoc reporting most effective?
Because ad hoc reporting is accessible and simple, it excels in a vast range of environments, including:
Software agencies that manage data for clients. They might build ad hoc queries such as: "how many users opened our client's app this month?"

Startups that need to know what people are using their software for or how quickly they're growing. A startup ad hoc report query could be "how many signups did we get this week from search?"

Marketing teams that need regular access to their database to monitor campaigns, leads, customer sign ups etc. A marketer might ask: "what does our revenue look like this year so far?"
How can you start using ad hoc reporting?
Ad hoc reporting allows you to really take control of your own reporting needs and often helps you extract the maximum value possible from your data.
To begin ad hoc reporting you'll need a database, which you can then hook up to a reporting tool like QueryTree to start exploring your data for free.
Build your first ad hoc report

Prodlytic
is analytics that collects everything your users do
Get started, free
---